Behind the Scene Commercial Property Day Tour
Join us for a day of commercial property insight and inspiration as we take you behind the scenes to some of our most successful conversions and current redevelopment projects.
Commercial property investment doesn't need to be complicated or difficult. With the right knowledge and understanding, this investment strategy is available to everyone. This one day introductory course aims to create a clearer understanding of the commercial market giving you the knowledge and confidence to take the next steps in your commercial property investment journey. The afternoon workshop will give an introduction to Commercial Property Investing providing the opportunity to ask any questions on how to get started.
Get in quick! Maximum Intake of 10 Businesses
Light lunch and refreshments are included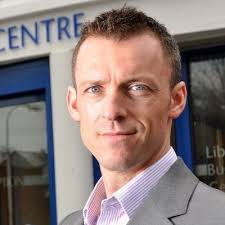 Jerry's no nonsense down to earth approach and 15 years experience of investing in the commercial property market makes him well suited to teaching what he has learned from real life experience in a way that is both valuable and accessible. He manages to share insight of this complicated market in a simple and understandable way. Jerry moved into commercial investment from residential investment and now exclusively invests in commercial property for commercial lettings, specialising in multi let properties with high flowing cashflow.
What others say about our events
"Practical real life opportunity to visit actual sites. I liked the open and honest information provided"
"Fascinating day. Well worth the investment. Jerry gave a very practical oversight of his own projects, as well as giving information on the benefits and what to look out for when working with commercial properties. Highly recommended!"
"Great mix of site visits, gaining a new perspective on what's possible and how to assess opportunities"
"The court building/restaurant conversion was inspiring for me, exactly the type of project I would like to take on. The afternoon classroom learning provided the most 'lightbulb' moments, enjoyed it"
Register your interest below